Registering NCover Code Central
After an instance of Code Central is installed, logging in to the application for the first time will display the registration screen.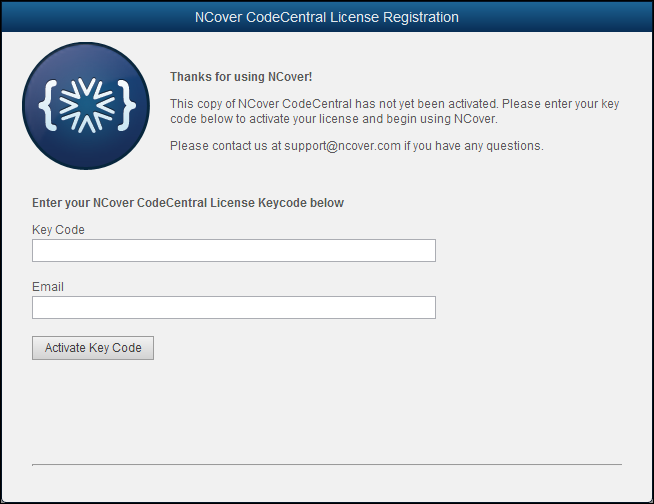 Key code - Enter the license key code from your purchase order or invoice.
Email - Enter a valid e-mail address.
Click on Activate Key Code and Code Central will contact the NCover license server. If the key is valid and active, a success message will display.