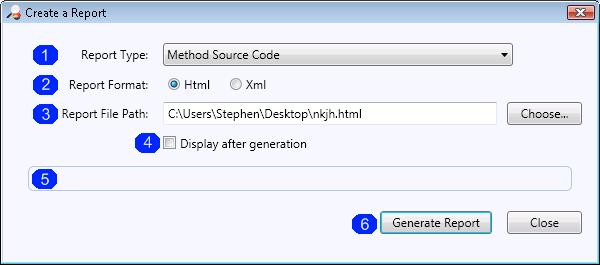 Select the type of report to create.
Select the file format of the created report. (Some reports are only available in Html format).
Choose where the report will be created.
When checked, NCover Explorer will attempt to open the report after it has been created.
While the report is being created, status messages will appear here.
Clicking this button will create the report.