Search
A global Search capability can accessed from every Explorer view by clicking on the

Use this feature to search all available project, execution, source and document data and return a list of matches.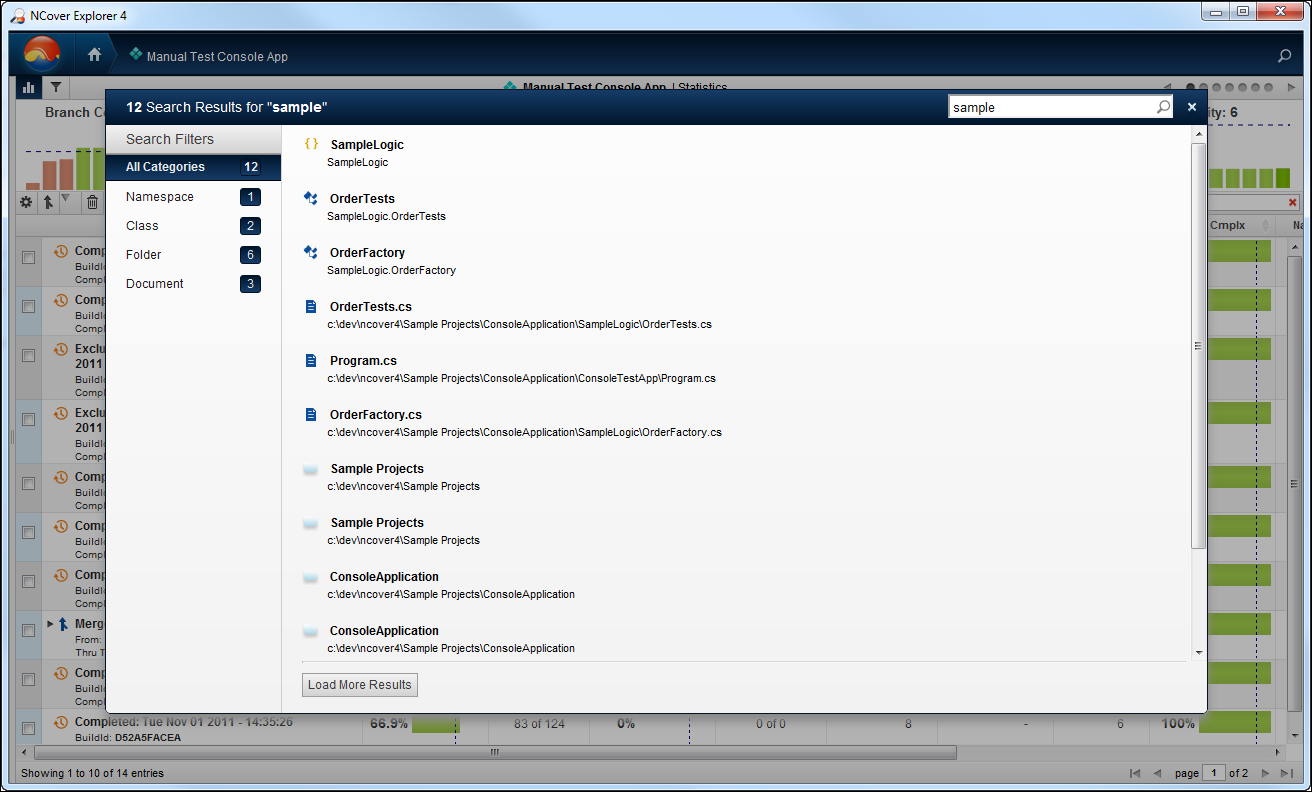 Narrow your results further simply by clicking on a category under the Search Filters on the left side of the window.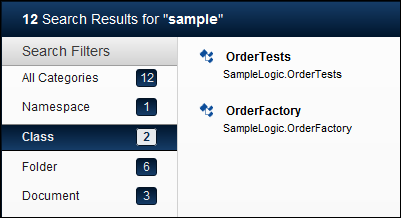 The Coverage Navigator defaults to displaying 50 executions per page, but the drop-down in the Navigator header are allows you to choose as few as 25, or as many as 500.

The Search executions field allows you to refine your view of completed coverage runs by searching on specific criteria like name, build ID, day or date.

Once a filter is applied, a dialog box in the lower left corner of Explorer shows you how many entries are being displayed by the filter in relation to the (unfiltered) total number of executions.

The "Search nodes" functionality at the Executions view and below allows an even more granular view of your data. Fom the Execution, Namespace, Module, CLass and Method views, typing keywords into the Search nodes field on the header of the Coverage Navigator will remove any nodes that don't match your filter.